We have a plan to adapt Work to Earth. Partner with us to create the Digital Twin of WorkPlace.
People love life. Employees want to do good work. Nature can no longer deliver a healthy climate. Businessneeds endanger life on Earth. Dividing lines between workplace, building, home, and city are blurring. Because of digitization, HR, IT, Mobility, Real Estate and FM can integrate into a virtual world of work ever better and faster. An Ecosystem of Digital Twins is around the corner. Can we cleverly facilitate and increase the production, health and circularity of the workplace, organizations as a whole and people working in it, and at the same time preserve Earth? Yes, but it requires technology, overview, industrial symbiosis, and wisdom. Transdisciplinary, life cycle-driven and open collaboration is needed. Our Work&Earth Partnership themes (WorkTech (including FMBIM), WorkSpace, WorkLife, Earth) and our services (Partner, Research, Design, Publish) help you co-create Earth-neutral Workplaces and increase your Return on Workplace.
It needs a good life to do good work.
An SWPi Partner represents the Work&Earth Partnership. You select a unique mix of themes and services. Our themes create a future of work that respects both the nature of people as well as the resources of the planet. Our services connect the themes with your strategy. You will collaborate with peers, innovative clients and forward-thinking providers. You will receive marketing opportunities and be promoted as an Earthloving employer of choice. Partnerships are available per region and include a designated SWPi-consultant. It starts September 1, 2021. We invite you to found the Work&Earth Partnership and adapt Work to Earth.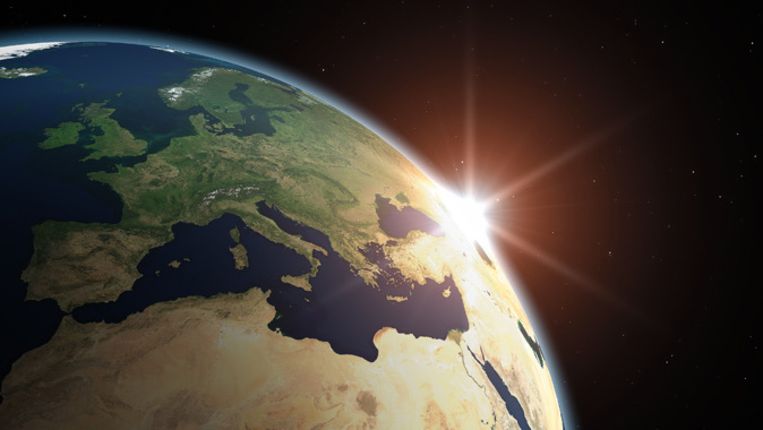 Our Work&Earth themes help make workplaces smart, healthy and circular.
WorkLife
People love life. Workers want inspirational work. Woke leadership, wellbeing and social innovation make personal growth possible. HR and FM enable staff to combine their lifestyle with business culture, resulting in a WorkLife that aligns the best of both worlds. WorkLife balance adds value to families, communities and nature. Engagement leads to enjoyment. Collaboration delivers co-creation. A healthy and happy workplace with an employer of choice is the result. Good work starts with a good WorkLife.
Earth
Businessneeds endanger life on Earth. The required quantities of fossil fuel energy, meat and global mobility of goods and staff are not sustainable. Nature can no longer deliver a healthy climate. We have to adjust. A circular economy, activism and political engagement can create the impact we need to stay healthy. The more we digitize, the more analogue we can become, the more we respect Earth. This is the challenge we have to embrace. Planting more trees and eating less meat helps.
WorkTech
A Smart Building is just the beginning. Cognitive WorkTech transforms the World of Work. Organisations collect data to gain wisdom for future fit strategies and virtualization of work processes and real estate. With IoT and FMBIM we can create an Ecosystem of Digital Twins. We analyse data to built circular work environments and influence End User behaviour. Transdisciplinary software, algorithms and employee experience apps make the WorkLife smart and healthy. WorkTech makes working as a digital nomad fun. Let us virtualize work processes and buildings.
WorkSpace
Space is the physical component of the workplace. Planners, architects, engineers, and investors create buildings, public space and rooms. Many use BIM, algorithms, human-senses focused aesthetics and circular materials principles. Interior architects and facility managers design the assets and services needed for facilitating work processes. Workplace managers bring it all together. The result is a smart and circular WorkSpace based on the Work&Earth vision where physical space is based on nature.
The Work&Earth Founding Partnership comes with four services that connect the themes with your strategy
Partner
Innovation focused open Partnerships are at the heart of our knowledge platform. Our team connects, activates, and communicates with inhouse and outsourced organisations and their providers. Together we deliver Smart WorkPlace leadership, innovative strategies, projects, events, and services. Our team makes impact, connections and business opportunities. Based on mutual trust we consult in a transparent and objective way and invite third-party experts when necessary. Partners deliver an expert to our platform, co-decide on our annual program, take part in projects, and help distribute our publications. Partnering with SWPi creates innovation, organisational impact and business.
Research
Each summer we deliver the research report called 'SWPi Guide'. It is the result of collecting, reading, analysing, and categorizing academic and commercial research, websites, media, marketing material, webinars, and surveys in the field of workplace management. We organize interviews and thematic research trips for small groups. Based on the research we program our annual activities, write articles, and deliver knowledge and value to our partners and wider network of non-profit research partners. Our partners are the first to receive our intelligence. Our foresight helps them innovate and develop their new roadmaps and strategies.
Publish
Our website brings together all our experts, partners, news, publications, and social media. We do content marketing in a chic and relevant manner. We show what our partners do to create a smart, healthy, and circular workplace and FMBIM. We publish Ezines twice per year, a newsletter four times per year and a printed magazine and the 'SWPi Guide' once per year. We present thematic webinars four times per year and online partner-meetings twice per year. On demand we create theme-specific and market-specific (online) publications, sessions as well as sponsoring and advertising opportunities. On request we use our strong international (social media) networks to help find new staff.
Design
Making workplaces Smart and Earthneutral is what drives us. We seek for and participate in business opportunities. We initiate consortia and challenges and co-create strategies, services and products. We consult, design, and deliver online second opinions and reviews in seven different languages. We create industrial symbiosis with HR, IT, FM, RE and Mobility. Always in collaboration with our partners and hiring extra external competencies when necessary. We design Smart WorkPlace concepts starting from the End-user and work process perspectives. All within our Work&Earth vision while delivering Building Lifecycle Intelligence with FMBIM.
For more information on partnering with us, please CLICK HERE.